I absolutely love how close our family has gotten since we started full time RVing. There is always an adventure to be had and another trail to hike. I'm not saying that it is always fun and rosy. Traveling full time in an RV does have it's drawbacks. I have put together a guide to full time rv living for beginners to help you get started.
What It's Really Like to Live in an RV Full-Time
If you are closterphobic, then maybe living in an RV might not be for you. You also don't have as much space to store stuff as you do in a traditional house. We are constantly getting in each others way and sometimes annoying each other because there isn't a whole lot of space to get away from each other.
We love being in different places. After all, if we don't like our neighbors, we just pick up and move. That is one of the many benefits of traveling full time. The small space has also brought us closer together as a family.
Full-time RV Living Pros and Cons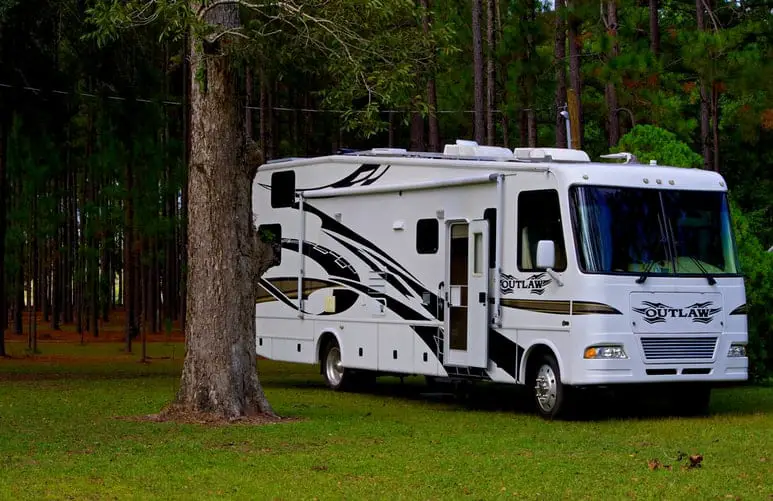 Full-time RV living has many pros and cons. Although what one person might think of as being a pro, another one might think it is a con. In my opinion, here are some pros and cons of living full time in an RV.
Pros
RV can be cheap as compared to a physical house that is made up of sticks and bricks. This can greatly depend on where you choose to park your RV though.
A person living in RV is closer to nature. They can enjoy more time outdoors and their mood tends to remain fresher and more relaxed. 
By Full-Time RV Living you can visit many different places. 
There are many ways to meet a lot of new people. You can meet new friendly people like fellow hikers, or kayakers. You also have the option of keeping to your self and staying away from people.
Cons
There is not a lot of space and due to this space, you have to decide what to keep with you and what to not.
The growth of mold and mildew can be a real problem because of condensation. You will want to make sure you take the proper precautions.
Related posts:
Pros and Cons of Living Full-Time in an RV
Disadvantages of full-time RV living
As awesome as we thing full time RV living is, there are some disadvantages. Here are some disadvantages to living in an RV:
If there is a problem with your RV, your whole house needs to go to the shop and you have to stay in a hotel.
The driving of a big rig can a difficult task. It is difficult to change lanes on the highways if you have a bigger RV. It can also be more stressful to navigate one-way streets and the driver may feel fatigued.
If things aren't secured correctly, your RV may look like a tornado went through it after you park for the night.
Is it legal to live in an RV full time?
It is perfectly legal to live in an RV full time. There are specific parks or places where you can park your RV. Campgrounds and mobile home parks are available that meet all the standards. These places are available on rent or you can also purchase the specific land. You can also look into Boondocking for free places to camp.
There are also some places where you can just buy or rent a plot of land in town to live on it in an RV full time. You will want to check with laws in your area though. In some areas, it is illegal to live in your RV although there are some exceptions.
What is the best RV to live in full time?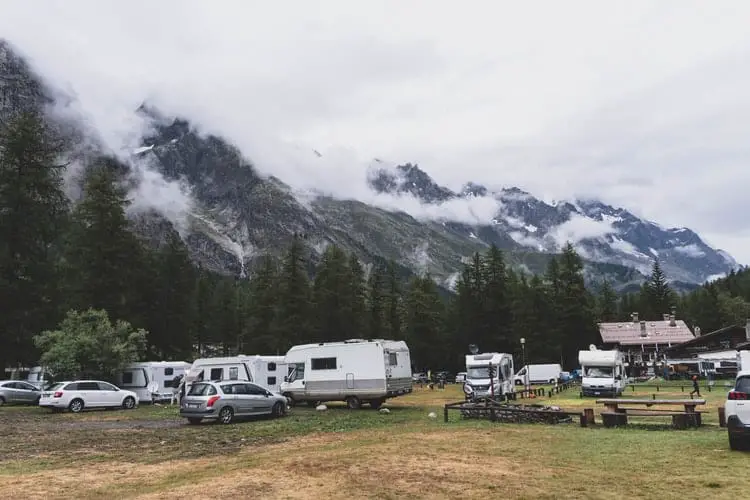 There are many RVs out there, so how do you know which ones are the best for RV living? In my personal opinion, I prefer a slightly older one because I feel that they are made better than the new ones. I can't tell you how many times we have stopped at RV lots and toured RVs and found things broken.
We have found things like the handrail broken off, trim broken, and mold in the basement. If the basement already has mold in it and it has never even left the dealer lot, it really makes you wonder about the quality of them.
The problem with older RVs is that you will find that many campgrounds don't allow you to camp at their campground if your RV is older than 10 years old. If you are looking for a newer RV, here are some brands that have models for fulltime RV living.
Keystone Montana
This vehicle comes equipped with a comfortable living year. The package has four seasons and there is no need to travel when the weather gets hot. You can enjoy forty-one feet of living space with twenty-three-floor plans. The addition of a hide-a-bed sofa adds more sleeping space. The availability of two HD TVs, power theater seating, and a fireplace increase its worth.
Airstream classic
The Airstream is my dream camper. While workamping at RV parks, I have had the opportunity to talk to people that had them and lived in them. Every single person I talked to sung their praises.
Because of their smooth lines and the signature bare aluminum outer shell, the Airstream camper is one of the most recognizable brands out there.
Northwood Arctic Fox
The Northwood Arctic Fox was designed for four-season living. It is constructed on an off-road chassis that has shocks on all four wheels. This makes it more rugged and broadens the range of places it can be towed.
Grand Design
Grand Design makes 5th wheel RVs specifically for RV living. I have always heard great things about Grand Design. However, if I'm going to be completely honest, remember when I mentioned earlier about finding mold in the basement of a brand new RV? Well, it was a Grand Design Reflection.
If you find a Grand Design that you are absolutely in love with, be sure to get the Artic 4-Season Protection Package. This add-on will get you an upgraded furnace, double insulated roof, insulated slideout floors, and a heated and enclosed underbelly with circulating heat.
How much does it cost to live in an RV full time?
RVing can cost as little or as much as you want. You can buy an older, used RV to save a lot of money. There are more RVs are designed now for full time living and include some of the features of a house.
Full time RV living expenses
There are a lot of things to consider when you are looking into full-time RV living expenses. You have your start-up costs and your month to month costs.
Some of the start-up costs are:
Purchase of an RV
The purchase of RV equipment such as hoses, chocks, and levelers.
Some of the interior items you need for the vehicle can cost a bit to you.
The towing equipment. This can either be your truck to pull your 5th wheel or a car that is towed behind your motorhome.
Some Month to Month expenses:
Fuel
Propane (this can get expensive in the winter)
Cell Phones/ Internet
Insurance
Food
Laundry
Electricity (if you are in a long term spot that doesn't have it included)
How do you prepare to live in an RV full time?
Living in an RV Fulltime can be a huge change from living in a traditional house. There are many things that you can do to prepare for living in an RV full time. Here are some of the things you can do:
Set a date
Set a date that you want to start your journey. This can be anywhere from a couple of weeks to a few years. This just gives you a goal in mind to shoot for. It is not set in stone and can be changed according to what works best for you.
Make a to-do list
Create a to-do list. This list can include things like buying a camper, downsizing your belongings, selling your house, buying things you need, and more. There is no one size fits all to-do list. It completely depends on what your end goals are.
Simplify
If you aren't planning on keeping your house, you will need to downsize your belongings. Figure out the things that you use and need to take with you. If you have things that you can't bear to get rid of that you can't bring with you, there is always the option of renting a storage unit. Keep in mind that this will be an additional monthly expense if you go this route.
Outline your necessities
Create a checklist of all the things you want to take with you. Do not forget your daily usage items such as your laptop or any other gadget.
Join RVing clubs
RV Clubs are not a necessity. With the right ones, you can save money on your camping spots. Although if you are looking to save even more money, boondocking would be a great solution.
Related posts:
Different Types of Campground Memberships
Boondocking Tips – The How to and Where to
How to Find Free Places to Camp
Create a vision board
Creating a vision board can help you see your end goals. You can include places you want to eventually visit and anything else that you would like to accomplish.
Create a Budget
Create a budget to figure out if you can afford to travel full time. Include how much spend on gas each month, campground fees, and stuff like that. If you aren't retired yet, make sure you have a plan to earn the income that you need to be able to support your travels.
Do trial runs
It is highly suggested that you try a few trial runs before you start. This will also help you get more comfortable driving your rig. It will boost your confidence and you will feel comfortable. By doing a few trial runs, you can also get a feel for if this will be right for you.
Related Posts:
Do RVs Have to Stop at Weigh Stations?
How do people make money living in an RV?
There are many ways people earn a living while traveling. Some of the ways to earn money living in an RV are:
You can work and sell your services on Fiverr.
You can also earn money by starting a profitable blog.
Another way is to become a freelance writer.
You can be a virtual assistant and earn money.
By becoming a proofreader you can also earn money in an RV.
The transcription business is another way to start earning when living in an RV.
Pipeline Work
Workamping
Related posts:
5 Ways to Make Money While Traveling
Making Money from the Road
Where to find full time RV living insurance
RV insurance is similar to auto insurance. This insurance covers you as a driver and some of the insurers provide policies with roadside assistance in case of emergency. When looking into different insurance companies, make sure you tell them that you are a full timer. Not all insurance companies cover full time RVers. Geico and Progressive are ones that I know for sure cover them.
How to live in your RV in the winter?
It can difficult to live in winter in an RV. Most RVs are not designed for winter living and have very poor insulation. Some of RVs have four-season equipment and a fireplace. There are things you can do to make your rv more comfortable in the winter. You will want to keep in mind that if you are in a colder climate, you will also use more propane. This can wind up being way more expensive than some people think it will be.
Related posts:
Tips for Comfortable Camper Living in a Cold Winter
Traveling in your RV with pets
We travel with 5 cats and 2 dogs. When we started, we only had 2 cats but our female that we didn't get fixed dove out of the camper on us one day and then blessed us with 3 babies. Now all of our cats are fixed to make sure that doesn't happen again.
On traveling day, all of our animals ride upfront with us. The cats are in their carriers and the dogs lay next to us on our seats.
Breeds of dogs that typically aren't allowed at campgrounds
You will find that a lot of campgrounds don't allow you to have Pitbulls, Rottweilers, and Dobermans. Most of the time, it is because of the insurance that the campground carries doesn't allow those particular breeds.
Related posts:
5 Tips to Prepare for a Life on the Road When RVing with Pets
Full Time RVing with Pets
How do you get internet in your RV?
We have unlimited data through Verizon that we use for our internet. You can also get satelite internet, although I haven't found a great company that I would be willing to recommend.
With out Verizon hotspot, our son is able to stream his live classes though his virtual school. We are also able to stream Netflix, Disney Plus, Hulu, and others. Not to mention it also allows us to do our virtual assistant business.
Related posts:
7 RV Internet Solutions to Keep You Connected on the Road
How do you get your mail while traveling in an RV?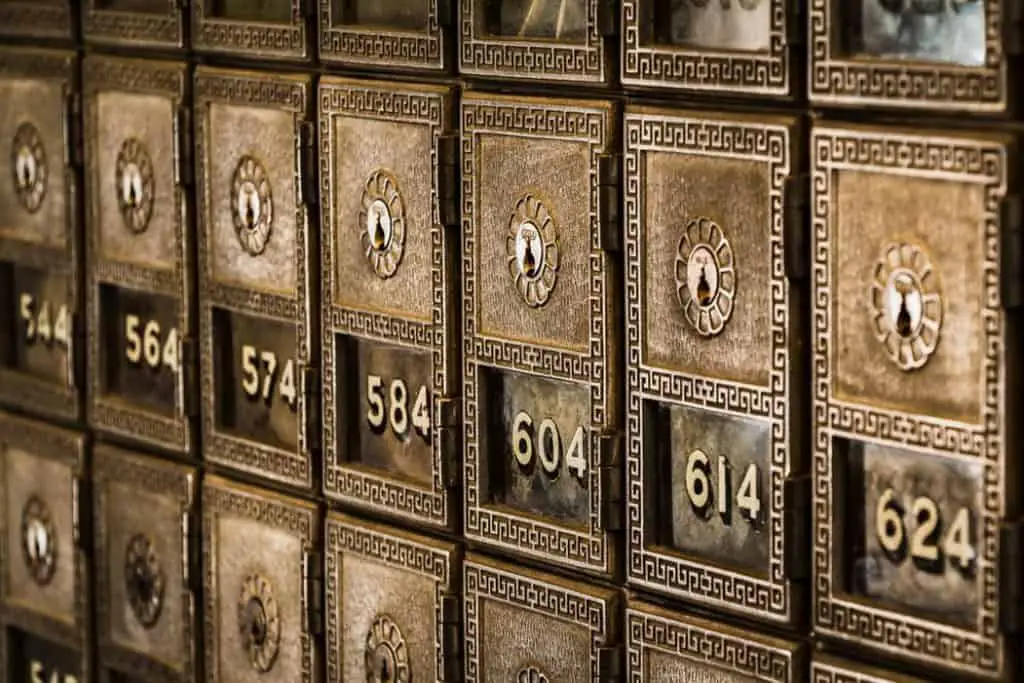 There are many mail forwarding services available. The easiest way (and the one we do) is have your mail sent to a relative. We chose this way because we wanted to keep Wisconsin as our home state because of our son's school.
If you want to use a mail forwarding service, you will first want to choose which state you want to use as your home state first. The most popular states that people choose are Texas, Florida, and South Dakota. Escapees RV Club seems to be the most popular among most full time RVers.
Related posts:
How Do You Get Your Mail When You're Traveling Full Time in an RV?
Full-time RV living banking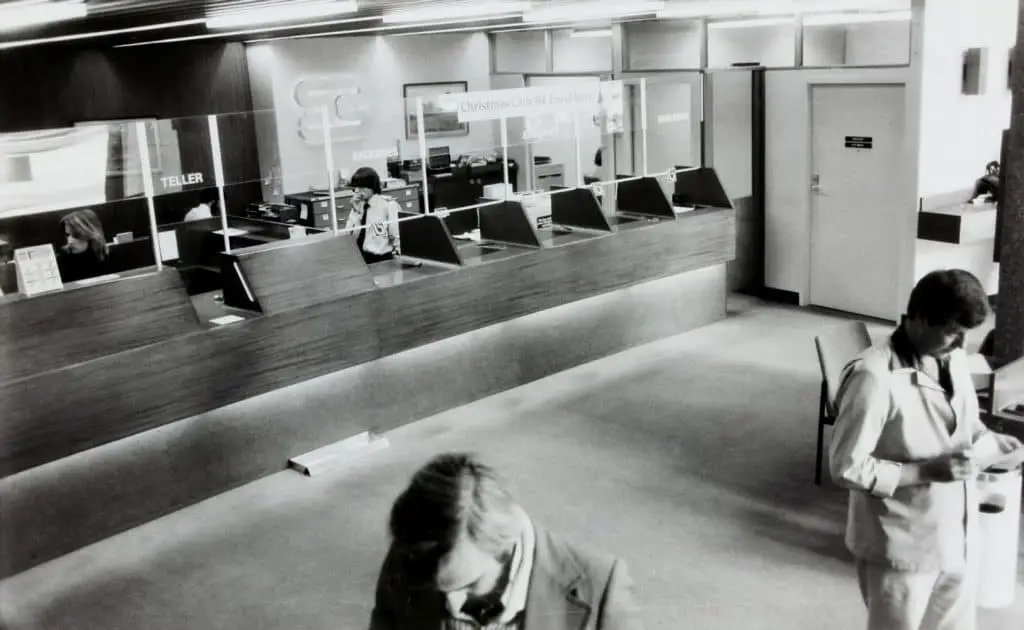 It's getting easier and easier to do most of your banking online now days. If you like going to a branch, you will want to choose a bank that has nation wide branches like Wells Fargo and Chase Bank. However, if you want to keep your bank and don't mind doing your banking online, most banks have the ablility to do remote deposits using your cell phone now.
What are the dangers of RV living?
Some RVs have formaldehyde in them and if you aren't carefull, this could kill you. Be sure to do your research to make sure your RV isn't one that has this issue. Another danger you have to watch out for is theft & break-ins in your RV.
Related posts:
Tips to Increase Your RV Security
Staying Safe While RVing
Conclusion
Living in RV can be a dream come true for some people. For others it can be a complete nightmare. You will want to weigh the advantages and the disadvantages carefully before you embark on your great adventure.