Itching to take a great American road trip, but don't know the first thing about camping and RVs? Or maybe your dreaming of traveling full-time in an RV? Getting started requires some preparation, and one of the first things to research is how to find free places to camp.
The USA has countless free places to camp, all over the country. You just have to know where to look. Generally, states west of the Mississippi tend to offer more free camping areas than their eastern neighbors. In this beginner's guide, you'll find the basics on how to find free camping across the USA.
Free Camping – What is it?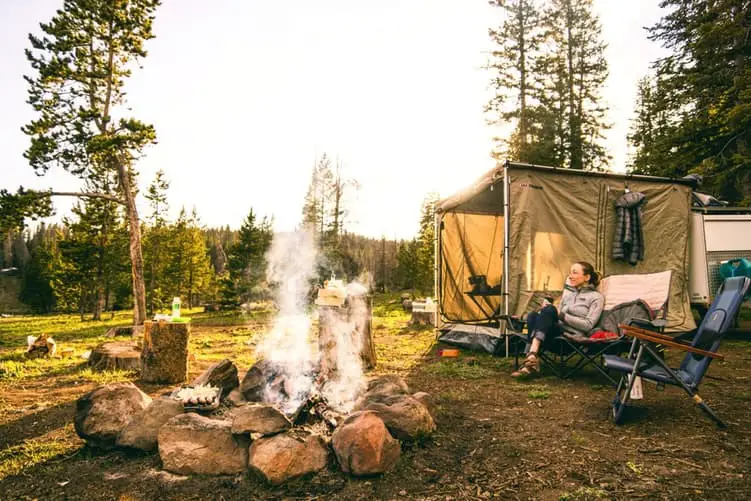 When locating a place to camp for free, there are several places you can start searching, which will be outlined below. You'll also want to keep a few things in mind before loading up and heading off somewhere.
The Different Names for Free Camping
Camping for free goes by many names. Boondocking, wild camping, dry camping, or dispersed camping. These all typically refer to parking somewhere without water, electricity, or sewage hookups. It could also refer to camping in your car, rather than a tent or in an RV. It almost always means camping somewhere off the beaten path, away from civilization, where self-sufficiency is a must. If you're interested in free camping or traveling full time in an RV, you'll have to be comfortable with this self-sufficient lifestyle.
Safety and Free Camping
You might think camping in places like back allies or next to industrial plants is a good way to save on camping fees, but you are severely putting your safety at risk. You are not protected from any criminal activity in places like these. Even if you're traveling on a budget, always put safety first.
Also, when it comes to free camping, always stay away from playgrounds, schools, government property and military bases, airports, private property, and utility warehouses. Setting up camp in these places is only asking for trouble.
Where to Look for Free Places to Camp
A good place to start is with freecampsites.net, which has a trip planner feature so you can prepare ahead of time.
National forests and grasslands
They typically offer zero amenities, meaning you adhere to Leave No Trace principles. You can usually set up anywhere you want, as long as you are outside of developed campgrounds and at least 200 feet from any water source. You can stay for 14 days or more.
National parks
Not to be confused with national forests, though they're usually adjacent to each other. National parks are administered by the Bureau of Land Management or BLM. You can usually camp anywhere outside developed campsites and recreational areas. You usually won't find amenities and you have to relocate by at least 25 miles after your first 14 days.
Commercial stores
Some places of business will allow RVs in their parking lots overnight. These are usually Wal-Mart, Cabela's, Costco, Cracker Barrel, Camping World, Flying J truck stops, and most other truck stops. In addition, practice good etiquette if you want to park in a retailer's lot. Ask permission first, purchase something, and clean up after yourself. Also, wait until evening or closing time for the store before setting up.
As a side-note, you can usually park for up to 6-8 hours at rest stops along the interstate. It's not good for full-fledged camping but a good option if you just need somewhere to sleep for a while.
Casinos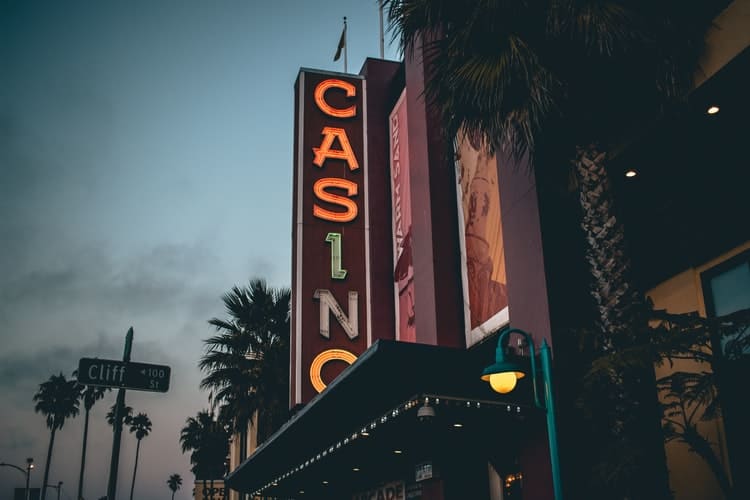 Sometimes, casinos will allow RVs to park on their property and you can check which ones at casinocamping.com.
Rural fairgrounds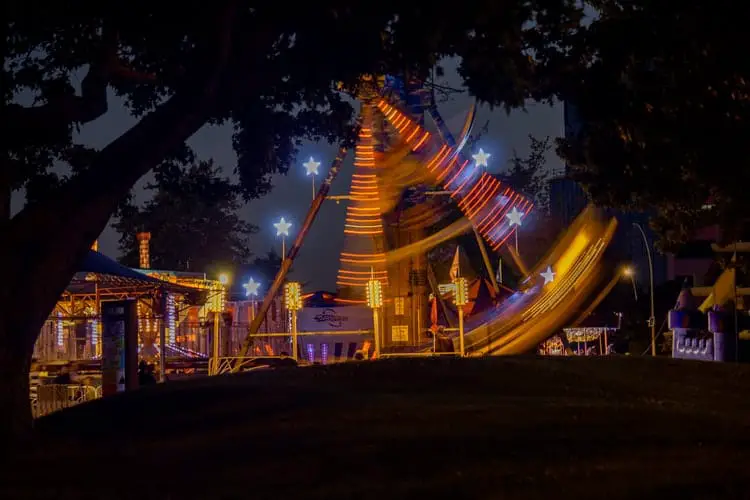 Some small towns allow boondocking in their fairgrounds or campgrounds, entirely free or with a small donation. This is a good option if you're stuck in the middle of nowhere with only tiny towns up ahead. The best thing to do is to call the local sheriff's office and inquire about camping. Sometimes these sites will even have hookups.
Conclusion
Wild camping, dispersed camping, boondocking, dry camping – whatever you want to call it – can have its downsides. It can also be the most rewarding part of full-time RV travel. For those who want to go, to see, and to explore, and who prefer the quiet solitude of sleeping under the stars, it's always worth it. So what are you waiting for? If this is your dream too, then go chase it.