You will come across many families in the US who perform fulltime RVing out there. It might be the fact that you are probably thinking of doing the same thing in the near future. Although it might appear to be a rather funny decision, it is perfectly understandable whatsoever. RVing doesn't have to be expensive. There are plenty of ways to accomplish cheap RV living.
We have successfully done it with less than $1600 a month. So it is quite possible and still have a great time.
In case you are contemplating living and traveling in an RV fulltime, below we have mentioned some ways on how to perform cheap RV living under $2000 a month.
1. Plan properly
One of the primary things which might creep up while RVing will be your income. It will be imperative to spend at least a couple of weeks looking for work-from-home jobs and make up a financial plan that will help you to get the job done.
Otherwise, you may also reduce your expenditure every month in different ways that we will talk about in the subsequent text. In fact, you will come across this concept in almost every publication that will talk about living in a frugal manner. In case you follow this ideology you too will be able to travel full-time without spending much at all. This is the case with a lot of families in the US and you too will not be an exception to this. And, you will be doing all these rather comfortably without much issue whatsoever.
2. Pay in cash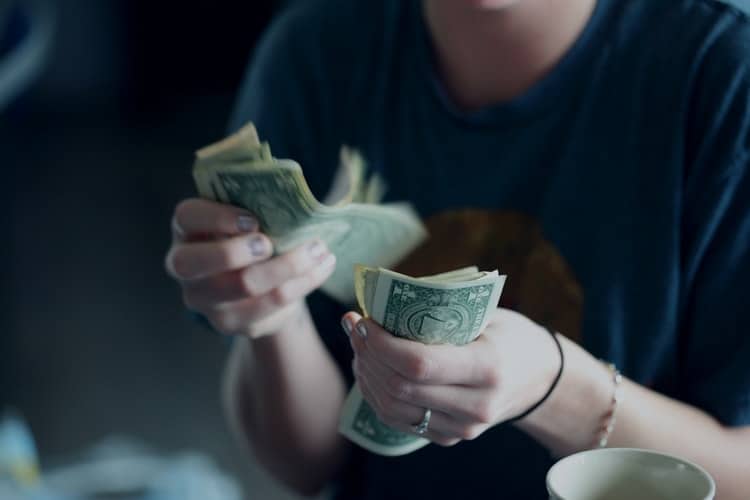 Make it a point to make payments in cash for the truck plus the trailer. Considering the fact that both of these are quite solid and will help you to commute from one place to another, you might be required to make some sort of repairs plus enhancements along the way, and you must be quite content with you little abode.
You will remain free from debts from any RV or truck payment, a feeling that you will always cherish. Moreover, buy rigs by paying cash in the future so as to maintain your debt-free condition. In case it is required to use credit, do so in a responsible manner.
There are quite a few Campers out there that can be bought for less than $2000. They may need a little bit of work or maybe in good enough condition to live in right off the bat. You just have to look in the right spots.
3. Reciprocal memberships
It will also be a sensible idea to make use of your reciprocal museum membership. For instance, you may own one from the Kern County Museum situated in California which will offer you reciprocal benefits with as many as 4 museum networks out there.
You will want to make sure that the memberships are actually something that you will use though. It only pays if you are planning on seeing some of the other places that accept those memberships.
4. Eat cheap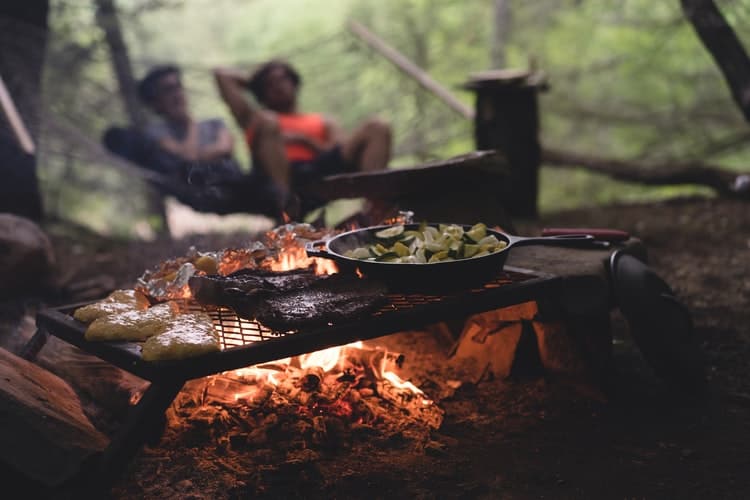 If you don't plan correctly, food can prove to be a significant expense. And, while you are on the go it becomes even pricier. This is because eating out is a huge temptation for most of us. Make it a point to pack food items wherever you go and be innovative when it comes to food choices.
No one wants to consume sandwiches all the time, and the same can be said about burgers. Include foodstuff like cheese sticks, cold chicken, cold pizza, soup, pasta, hard-boiled eggs, salads, and so on. In case you like to visit any eatery, make it a point to dine out at an inexpensive one offering quality food items and with a good reputation.
I'm a huge fan of using my Instant Pot in the camper. I can throw food in it set the timer, and come home to a hot meal. It can double as a slow cooker also. If I'm making something with meat, I just make sure I have it frozen when I put it in there so I don't have to worry about it spoiling.
5. Campground memberships
This is a must while you are doing fulltime RVing under $2000 a month. You can invest in these types of memberships and this will allow you to save lots of cash eventually.
There are many different campground memberships available. I'm not saying that you should go out and get a membership to each of them. Find one or 2 that you think would be the most beneficial to you and get it.
6. Boondocking
Boondocking is a great way to cut traveling costs. There are plenty of places to camp for free or very little money.
This is not as convenient as staying at a campground with full hookups, but it can save you a lot of money in the long run.
If you go this route, you will have to decide if you want to get a solar set up or use a generator for your electricity. We like to use a combo of both. We use solar mostly while boondocking and have a generator for backup.
You will also have to be mindful of your water usage since you won't have readily available water or places to dump it. A lot of RV parks will let you dump your tanks and fill your freshwater tanks even if you aren't staying there for a fee.
Conclusion:
That's it! Obviously, there are other expenses like fuel costs, and so forth. Try to be frugal and be very mindful of your expenses. This way, cheap RV living will become possible for you too!