There are many different types of campground memberships available. But how do you know what to choose? To help you navigate them all, we will discuss the different types of campground memberships available.
The Top Six RV Memberships (based on popularity)
Passport America
Harvest Hosts
Good Sam
Escapees
Thousand Trails
KOA
Passport America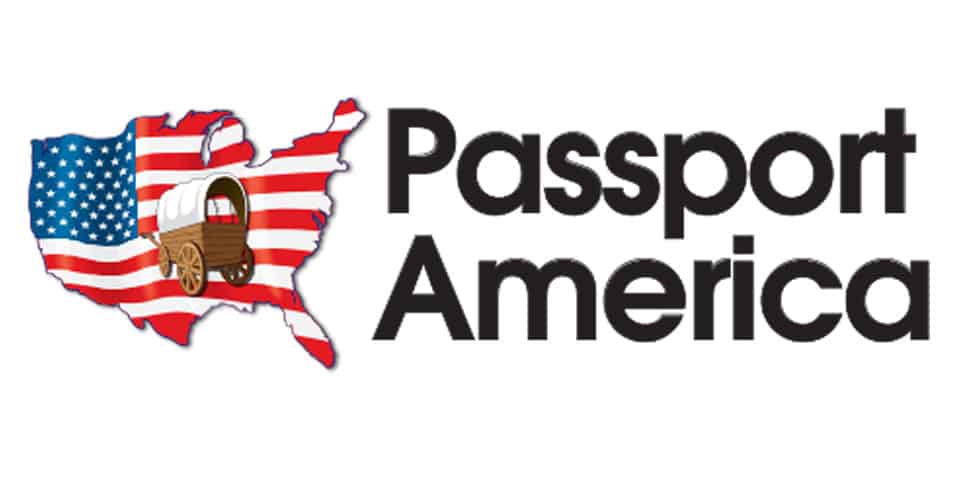 The Passport America program offers a 50% discount at nearly 2000 campgrounds across the United States. With the discounts available to the program it's possible to pay for the campground membership costs if you plan on camping just a few days out of the year.
Many campers swear by Passport America and other discount camping memberships. But is the Passport America Discount Campground Membership right for you?
Pros:
Great support from an iPhone application:
Any Passport America Member can log into the iPhone application to pull up their membership, learn about parks nearby and access savings while they are camping. The app is exceptionally intuitive and straightforward to use.
Savings on camping for just $44 a year:
For roughly the cost of one night in a hotel room, you can enjoy your around 50% off savings at featured campgrounds across the United States. $44 a year could end up saving you hundreds if you are a regular camper. People that report camping around 50 days a year have saved $700-$1000 on average.
Cons:
Not as widespread as some other programs:
Competitors' programs do give campers access to more listed campgrounds.
May not offer a discount over weekends/peak season or holidays:
Members need to double-check that parks provide a discount with Passport America if they plan on booking on the weekend or during a peak time of the season. There are plenty of campgrounds that will not honor the discount when they are heavily booked.
Some campsites can be run down:
Some of the participating campgrounds in Passport America are definitely in need of work. Doing some homework before you book with a campground or plan on traveling there for the night can be crucial.
Harvest Hosts
Harvest Hosts is an overnight camping RV membership program that can offer you the opportunities to camp at a discounted rate across North America. The program got started with several wineries and has expanded to several farms, museums, and campgrounds.
The company has been in operation since the year 2015. At $79 per year for over 800 hosts, this program offers great value. Many campers swear by this program for their RV travel. If you are thinking of using the Harvest Hosts Campground Membership, here are some of the pros and cons with the program:
Pros:
The program has expanded: Rather than just getting hosted at wineries, guests can enjoy staying in many unique areas like museums, produce farms, flea markets and more.
The one night limit has expanded: When the program first began, there was a one night limit on many of the businesses associated. A series of hosts now offer up to one week stay at their locations.
You will support local business: Harvest Hosts Campground Membership carriers are often urged to spend at least $20 to support local business. Whether you're buying local produce or helping a local farm, you can have unique experiences and support local economies.
Commonly pet-friendly: It is easy to determine which listings are pet-friendly and a number of the listings on this directory are considered pet-friendly.
More peaceful than campgrounds: most of the farms and wineries can be far more peaceful than some of the campsites you may have stayed at before. They're often outside city centers, so it's a perfect spot for stargazing too.
More natural trip planning: in areas where there is a consistent demand, you could search for hosts that are outside of campgrounds that are typically booked up.
Accommodation for larger RVs: with the extra space that's available from many of the hosts, 80% of the hosts included in Harvest Hosts Campground Memberships can accommodate almost any size RV.
Excellent referral program: You can earn a 15% discount on your membership through the referral, and you'll receive $15 for each new member that you sign up.
Excellent customer service: it's easy to access excellent customer service through the membership program if there are difficulties with your host.
Cons:
The Only downside to being a Harvest Hosts Campground Membership holder is that it's sometimes difficult to find hosts in individual states or regions. New hosts get added on a monthly basis, and you'll be notified through the member newsletter when they are added.
Good Sam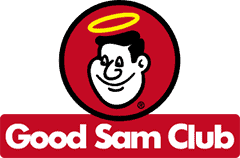 Good Sam Club has a lot of good benefits. One of the benefits I like most are the free dump services. You will want to keep in mind that just because a campground is a Good Sam campground, doesn't mean you will automatically get free dumps. Good Sam Campgrounds are individually owned and it is up to each campground if they want to provide free dumps.
Pros
You can choose your term, 1, 2, or 3 years for a very low price of around $25 per year. Much cheaper than other RV clubs.
10% savings at over 2,400 parks and campgrounds ($3.00-$6.00 per night).
Fuel savings.
Trip Planner, for a variety of family fun camp adventures, destination vacations, and snowbird friendly resorts.
Expands beyond RV camping to Park Models, Cabins, lodges and even houses.
Free dump services across the USA.
Propane discounts.
Shipping and partner discounts.
Road Assistance, Insurance, and other helpful travel tools.
Cons
Even though the annual membership is only $29, you would need to camp at least 10 times that year to pay back your membership in savings. Do you plan to camp that much?
No referral programs to earn extra rewards and savings.
No online community network for social or job exchanges.
Roadside assistance, Insurance, and extra perks are costs in addition to membership prices.
Not all Good Sam Campgrounds provide free dumps.
Escapees
Escapees RV Club is a popular option for RVers who want a mail service. However, their club membership provides more than just mail services.
Pros
– A community feeling with other Escapees members. It makes it easy to connect with fellow travelers.
– A bimonthly magazine with useful related articles. The magazine is 88 pages thick. You can also access former magazines back all the way up to 2006 online.
– Mail service all over North America, so you can still receive your mail where ever you are in North America.
– Escapees provide a network for RVers to find jobs during their travel lifestyle. Matching employers and Escapees members with each other.
– Escapees roadside assistance. They offer roadside assistance for your RV and are partnered with Saferide Motor Club. The service is available in the United States and Canada for $99 USD a year on top of your membership.
– RV Advocacy to protect the cause of (full-time) RVers.
– Partner discounts for several parties like Costco, Goodyear and Boondockers Welcome.
– Endorsed Vendors that offer services that Escapees does not offer itself. Many of them give a discount for Escapees members.
– Discounts in more than 1000 parks.
Cons
– It is hard to find how many discounts you can receive in which of their many park discounts.
– The discount percentage on camping grounds can be somewhat disappointing sometimes.
Costs
– USA Residents pay $39.95 USD.
– Canada and Mexico Residents pay $49.95 USD.
– Residents from other countries pay $54.95 USD
Thousand Trails
Thousand Trails campground membership is a popular one among full time RVers. This does greatly depend on where you plan to visit since they don't have a huge selection of campgrounds.
Pros
There are 81 campgrounds around the United States that you can visit with the Thousand Trails Zone Camping Pass without paying any nightly fee anymore in the zone you are in.
With the Trails Collection Pass, you can visit an additional 100+ camping grounds and RV resorts.
Thousand Trails has camping grounds in 25 states.
When you have a full membership it is possible to travel from park-to-park and visit all 190+ parks without a nightly fee.
Cons
The parks of the camping pass are mostly located on the west coast, states in the north-east, Texas and some in Florida. If you want to visit other parts of the United States it is no use having a Thousand Trails membership.
You can only stay a maximum of 14 days on the same camping ground with your Thousand Trails Zone Camping Pass. If you stay more than 5 days on the same camping ground you have to stay out of the Thousand Trails system for 7 days. This means 7 days of the regular cost of camping grounds. After 7 days you can re-enter the system.
Only if you leave the Thousand Trails camping ground within 4 days you can immediately enter the next Thousand Trails camping ground with the Zone Camping Pass.
The website of Thousand Trails does not show much information for non-members. You literally have to search for blogs and Youtube videos if you want to discover which options are available and what the price is. You soon discover it is a very difficult system to grasp including what the actual price is.
Costs
Unfortunately on the official website, the prices for full memberships are not shown until you go deeper into the system. Therefore prices of full memberships are based on research on blogs and YouTube and are the resale value of the memberships. The price of the Zone Camping Pass and the Trail Collection Pass are from the official website.
Zone Camping Pass. $585 USD for 1 primary zone. For every additional zone, you pay $54 USD extra.
The Trail Collection is an add-on for the Zone Camping Pass for an additional 100+ camping grounds and RV resorts. Cost is $214 USD extra.
Platinum membership is around $2600 USD.
Platinum Plus membership is around $2700 USD.
VIP membership is around $2900 USD.
Elite membership is around $3700 USD.
The biggest difference in memberships levels is the number of days you can stay consecutive in the same park. Amount of days making reservations ahead and several discounts on additional services and luxuries.
KOA Campground Membership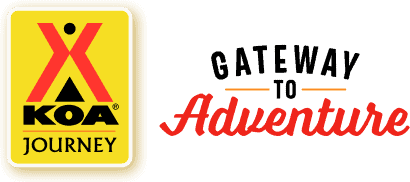 Kampgrounds of America (KOA) is a nationwide campground organization that not only wants to offer you a great camping experience — they want to give you a discount on it, too, with their special KOA campground membership. KOA refers to its loyalty program as its Value Kard Rewards (or VKR), which costs $30 per year.
With the VKR program, you will get a 10% discount throughout the year on daily registrations. In addition, during special VKR Appreciation Weekends, you will be discounted an entire night from a two-night stay at participating campgrounds.
Discounts at KOA are not the only perk, however. With the Value Kard Rewards system, you also get access to special offers from KOA-partnered organizations, such as Goodyear Tires and Allstate RV Roadhelp, which offer you extra security while on the road to your camping trip. You also get the benefit of reduced fees at Essex Credit when applying for a loan for an RV or even a boat, to further enhance your camping experience.
The KOA campground membership has an integrated point-saving system as well. With every KOA stay that costs you over $20.01, you earn points, and the more points you have, the faster they're saved! Depending on how many points you have, you can save up to $50 on a short stay by simply indicating you want to use your VKR points when checking in.
There are a few specifics you may have to adhere to. Maybe only a limited number of KOA campgrounds are participating in a certain offer, or the discounts you get may only apply to a short stay, or perhaps the discounts you get from the Value Kard Rewards program don't stack with other offers. Still, at $30 a year, the VKR is a solid deal, and if in doubt, you can always contact KOA or a specific KOA campground for details.
Conclusion
Campground memberships can be beneficial if you are going to take advantage of them. I don't recommend getting a membership just because it's there. Figure out how much you are planning on using the membership and see if the benefits outweigh the cost.
Related Posts:
Guide to Full-Time RV Living For Beginners