If you drive a lot, you might have seen weighing stations on highways. These stations are situated on different roads to determine vehicle weights. Normally, small cars need not pass weigh stations. But large vehicles like trucks and busses have to drive through these stations to ensure the safety of people on the lane.
Do RVs have to stop at weigh stations? The short answer is no. In most situations, it is not essential to stop at a weigh station. You might pass through it to know how weighty your RV is for your mental satisfaction. Most states do not enforce you to pass a weigh station, but take caution. In some states, it is illegal to drive an RV without measuring the weight of it.
In this article, I will discuss if you need to go through a weigh station to drive legally on the road. I will also talk about the different aspects of this law. Hopefully, after reading through the entire article you'll understand this complex statute that certain states impose.
The Law On Weigh Stations
In most states, you won't have to worry about going through the weighing stations at all. Although certain limitations remain in some jurisdictions, such legislation is enforced there. Halting at a weighing station is necessary for those places if you're on an RV.
Weigh Station Restrictions 
The basic motor vehicle legislation should be adequate to clear your concerns. You can read them online. For instance, if you are a US resident, if your RV weighs less than the GCWR value of 10,000 pounds, then you won't have to stop once at weigh stations. The GCWR specifies the maximum RV weight. Nearly 50% of America's states have clear regulations on weighing stations.
Vehicle Weight Laws in Oregon and Colorado
You're fortunate if you are an Oregon or Colorado resident. Perhaps you will never have to stop at a weighing station if you travel around these states with an RV. The authorized GCWR of an RV is about 26000 pounds, which should be more than enough for most of the drivers. 
It is almost impossible to exceed such weight. However, whenever they want, the traffic police can stop any RVs. And maybe you want to pause at weighing stations to check the weight of your RV. 
States with No Authorized Weight Limits 
Some states do not have clear laws concerning the weight of an RV. But that doesn't mean that you should take out any RV on the road. Out of suspicion, police can stop any RVs for being too weighted on states such as Mississippi, Kansas, New Hampshire, North Carolina, New York, Oklahoma, western Virginia, Utah, and Wyoming. However, these stoppages and allegations are very rare.
The States with 10,000 GCWR
The weight of their RVs should be carefully considered by residents of Georgia, Arkansas, Louisa, Minnesota, Massachusetts, Nevada, Wisconsin, and New Jersey. Nothing more than 10,000 pounds is allowed. So, if you travel through these states via an RV, don't forget to stop at Weigh Stations and try to keep your RV light as much as you can.
States with Strict Weight Laws
The regulations for the weight of an RV are very restrictive in states such as Virginia, South Dakota, and Washington. The allowable RV weight in those states is 7,500, 8,000, and 10,000 pounds respectively. Don't forget to stop at weigh stations because you have to know if your RV reaches the allowed weight. If not, the whole trip could be ruined by the state police.
Pennsylvania's Confusing Vehicle Weight Law
The state of Pennsylvania is likely to enact the most confusing legislation about RV's weight. They said that the police had the power to inspect any large vehicles and could travel any RVs if they felt that they were dangerous. 
The problem is, no number is defined by the word "large" dose. So, presumably, you must determine the weight of your RV. And if you are on highways, you might want to rest at weigh stations.
Importance of Weigh Stations
The significance of stopping at the weigh station is different from country to country. It is a serious offense in some countries to neglect a weigh station. If heavy goods are present, you need to check the weight of your vehicle. 
But stopping at the weigh station in other countries is an option. You can check on a weigh station voluntarily when you are not sure enough about the weight of your RV.
But any time you see a weighing station, I'll always recommend you pause and check the weight of your RV. For a very important reason, these stations are placed on highways. And you would be a bad citizen for neglecting it.
If you've previously powered RVs, then you might know, as the RV's weight rises, it's hard to manage. It is particularly difficult and dangerous to take sharp turns. After a severe accident, many RVs end up in dumpsters every year, and many people also die annually as a result of RV accidents.
These incidents in many cases are caused by the excess weight of the RV. Another significant aspect is that these incidents are caused by the sharp turning of these heavy recreational vehicles. States with harsh conditions passed laws limiting the maximum weight of an RV on the street. 
If there is a law or not, it doesn't matter. I always recommend that you check as much as you can for the weight of your vehicles. 
How Weigh Stations Are Used Nowadays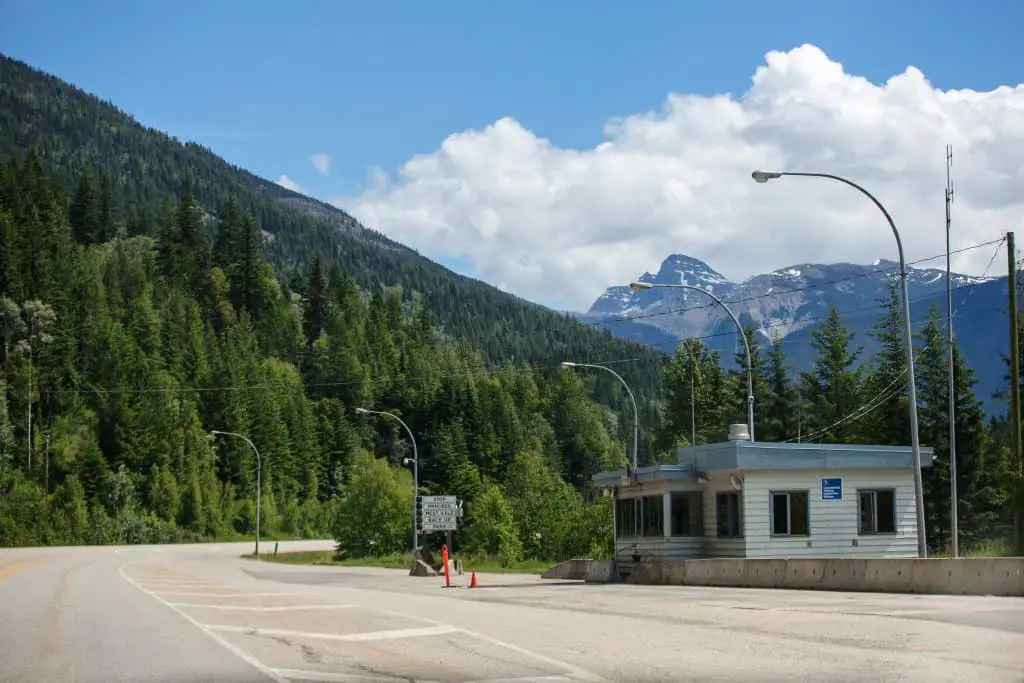 Previously, the weigh stations were used just to measure weights of lory and other giant RVs. But Nowadays, DOT (Department of transmission) and TSA (Transportation security agency) have gotten involved. Today, weigh stations are used for various reasons such as:
Collection of fuel vat.
Safety inspection performed by Dot.
Briefly checking the log time of the drivers.
Police at the weigh station check all the paperwork of the vehicle and the driver to ensure everyone's safety.
Inspecting the cargos.
Frequently Asked Questions 
In Florida, Do I Have to Pause at Weigh Stations?
Overall, no. The maximum permissible weight is around 26000 pounds for an RV in Florida. But you won't have to stop in weight stations if you're a normal man who owns an RV. It would only be necessary for big commercial trucks and buses to stop at weigh stations.
Why do some trucks stop at weigh stations and some don't?
It is mainly because of the weight. If you drive a mini truck, then you might not have to stop at weigh stations in most of the states. But if you operate a Lorry truck, avoiding a weigh station can be issued as a crime because overloaded Lorry trucks are probably the most dangerous vehicle on the road. 
How often should you stop at weigh stations?
You must stop at weighing plants if you run a heavy RV. And every time the weighing station is in the position, you must stop. In most states, it's a felony to ignore and you can be prosecuted.
Conclusion
In this article, I briefly discussed if RVs have to stop at weigh stations. Here I addressed the legislation on the weight of an RV and the way it varies between states. I also explained briefly the significance of this law and the consequences of breaking it.
Hopefully, you will realize the importance of these regulations and why they have been authorized once you read the entire article. I wish you a happy and safe journey via your RV.