RV's do not have a huge amount of space. To help with the space issues, manufacturers found ways to create storage compartments under the RVs. The compartments under the RVs are typically referred to as the basement. The compartments for storage are just big empty spaces. Therefore, things tend to get lost quickly when you start filling them out making it hard to find things. Here are some RV basement storage solutions to help you stay more organized.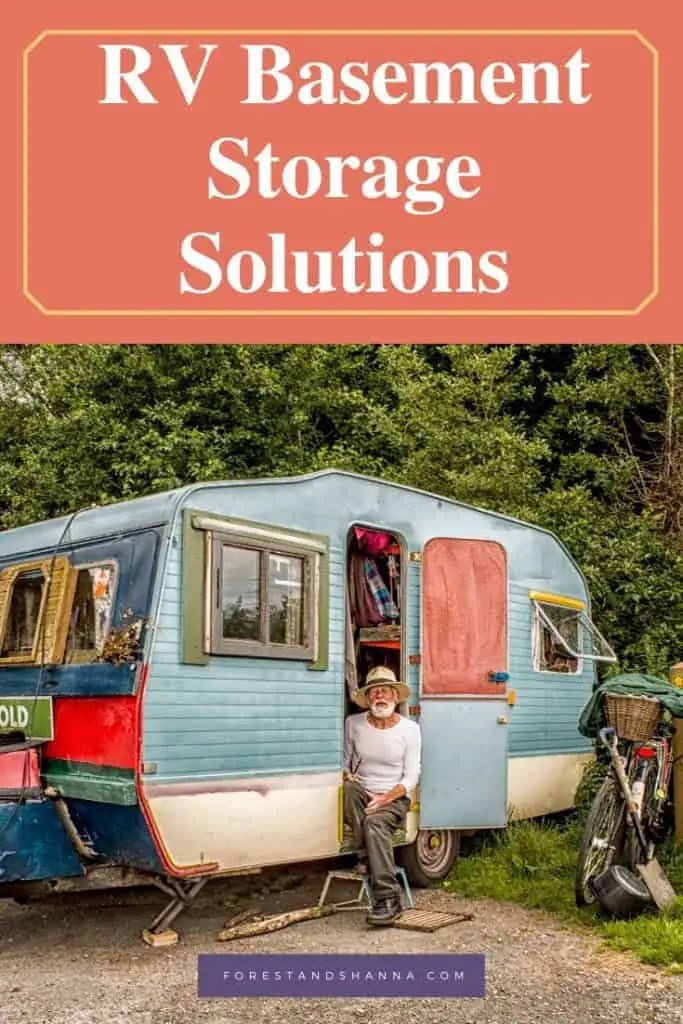 What is an RV Basement?
An RV basement like the basement of the house but a little different. They are small storage compartments and you do not have the room to move around in it. The basement is designed so you have extra space to keep your important stuff that you are going to need during your journey. Since there isn't much space in an RV, you cannot just put something anywhere you want. Everything needs to be organized to avoid the clustered area, for this, it is very important to keep everything in place. The space provided is very little in RV. You have to make most out of it.
With the issue in hand we have gathered some information on how you can increase the storage space in your RV and how can you make it more efficient. Here are some RV basement storage ideas.
Cargo slide (aka slide tray)
The way that the basement is under the Rv, you have to dig deep inside most of them to find what you want. In other words, this can start take a toll on both your back and shoulders. It is not easy for everyone to bend down and reach deep inside to get your things. To help with this and finding everything easily there is an option of installing Cargo slides. It is one of the best RV basement storage ideas.
Cargo Slider trays are installed in some newer models of RVs. However, you can also add this feature in yours if it doesn't come standard in your model. The addition of cargo slider trays will make it easier to just pull on the latch and get the stuff out of the drawer. The only disadvantage is that it takes up more space.
The gear you will fit for the installation of the sliding tray can take up space. Be sure to choose durable and suitable equipment. You can be innovative and creative with what you have that can give you more room for space. This space can benefit you in keeping the heavy stuff organized. You can use extra tubs and baskets to keep everything in place in the basement drawer.
Heavy-duty RV drawer slides
Drawer slides are a great addition to RV basements. Living in a small space can be difficult. This can only happen if you take care of every drawer and cabinet in the RV. It is difficult to have too many cabinets to store your stuff. The addition of drawers is very important. In the drawer, you can organize plenty of stuff. There can be heavy or light things on it. If you are planning to put some heavy stuff in the drawer you should keep in mind to buy some heavy-duty drawer slides. These slides will have to lift the stuff. It will be easier and durable to use heavy-duty sliders. It is also best for RV basement storage ideas.

.
Suspend racks
In the RV it is important to keep the floor and counter free of any stuff. You need to find ways to put all your important stuff in. To get the best out of the space you can use suspend racks. Try to find the suspend racks of different sizes. You can use a suspend rack over the counter for some food. Another place you can use a suspended rack is beside your bed for night time stuff you need. Suspend racks can be installed in bathrooms to keep all the things organized.
Storage tubs
The best RV basement storage ideas have the option of using storage tubs. These storage tubs will help you keep things in place. If your RV is not clean and organize it will be frustrating for you to travel. To avoid this problem buy storage tubs of different sizes. This will help in keeping everything in its place. To help you stay more organized, you can also put a sticker on the storage tubs to know what is inside.
You can also use large storage tubs as per your RV's basement space to keep things in the basement.
Weight management
In an RV it is important to know the weight of the luggage and the maximum weight your RV can handle. When you are driving you need to think about the tires and the pressure you are going to exert on them. Manage the stuff you need most. You should carry what is very important and you are going to need on your journey. If anything that comes in mind that you might need is a 'no'.
Lighting
Many times it happens at home when you do not take time to change the bulb in the closet or room. However, the same case can happen when you go to find something and suddenly realize you were to install light to see things. At home, it can happen but on the road, it is very frustrating. Keep in mind to install good lighting in the RV. It is one of the RV basement storage ideas to install lighting in it.
The basement is going to carry much of your useful stuff. In other words, you need to put lighting in it so you can find your stuff easily. The lights you choose should be bright but the voltage should be low. You can choose the portable LED light or fixed lights. There is a variety of lighting in the market you can choose from.
Conclusion
These RV basement storage solutions are very helpful for the best experience on the road. Follow the space-saving and organizing techniques and get the best experience of road trips. Please comment below if there are any other products that you use to organize your camper basement.
Related Posts:
Guide to Full-Time RV Living For Beginners