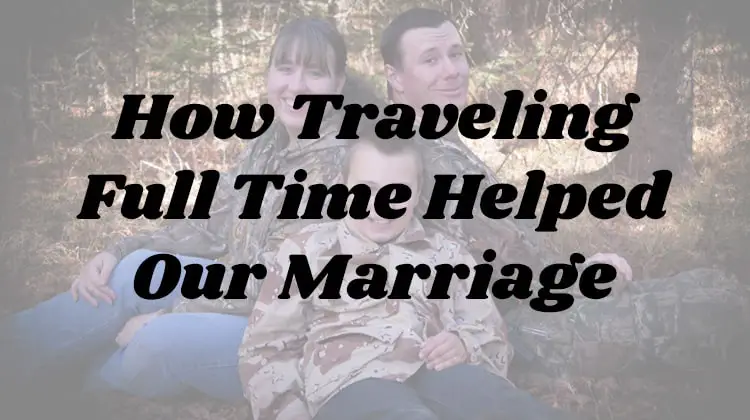 In my option, Forest and I have the perfect marriage. We don't fight, he is a complete gentleman, after almost 17 years of marriage he still opens car doors for me, and we work well as a team. However, this wasn't always the case.
At the beginning of our marriage, when we were trying to start our family, I had 2 miscarriages. Then I finally had Glenn. Glenn was our miracle baby and was a healthy 10 lbs when he was born. Then when Glenn was 9 months old, surprise! we were pregnant again. Then we had 2 boys and they were only 18 months apart. That's stressful enough for any family! But our family was complete.
The Unthinkable Happened
Then when Kaleb was only 7 months old, my parents were babysitting the kids while we were at work. We got that phone call that no parent ever wants to receive. You have to come to the hospital right now, Kaleb quit breathing in his sleep. (We later found out he suffocated.)
I slipped into depression and had a lot to work through. After about 5-6 years of this, Forest couldn't take it anymore and left me. I pulled up my big girl pants and decided I needed to do something. I went and found a good therapist who helped me work through a lot of stuff. All with the end goal of being a better mother to Glenn and save my family.
A Year Later
A year later, Forest and I decided to give it another try. But had we grown to far apart to make it work?
Traveling is something we always wanted to do, but we had no idea how we would be able to do it. After all, besides our jobs, we had no income to support us if we went on the road. Our jobs were stationary and couldn't go on the road with us.
How We Started
I researched different ways to earn money on the road and it took me to sites like https://workamper.com/, https://workampingjobs.com/, and https://www.snowbirdrvtrails.com/workamping.htm to name a few. I created a resume for us and submitted it to a few of the listings. Within a day, we got a call from a place that wanted to hire us and said as soon as we got our RV, we had the job.
We found a used 23′ camper that we could afford, quit our jobs and off we went. This would either make or break our marriage.
In the end, it brought us closer and we learned how to work better as a couple. We had to learn how to talk about things better and work together as a couple. How to avoid annoying the other person. Because let's face it, when you are living in a 23′ camper, there isn't a whole lot of places you can go.
I'm not saying that this will work for everyone. I've heard of couples that go full-time RVing and wind up getting divorced. But for us, it saved our marriage. There isn't a day that goes by that I'm not thankful for what this has done for our family.